Winter time means chocolate time - and this year Naturally Pam is getting doubly chocolaty with two real heartfelt projects from me.
Maybe you feel the same way: I have a sudden craving for chocolate in winter. But instead of eating the well-known sugar bombs and artificial stuff, I've always wanted to have my own cleaner versions. And in fact, this wish has finally come true. Let me introduce my new favourites for the Christmas season: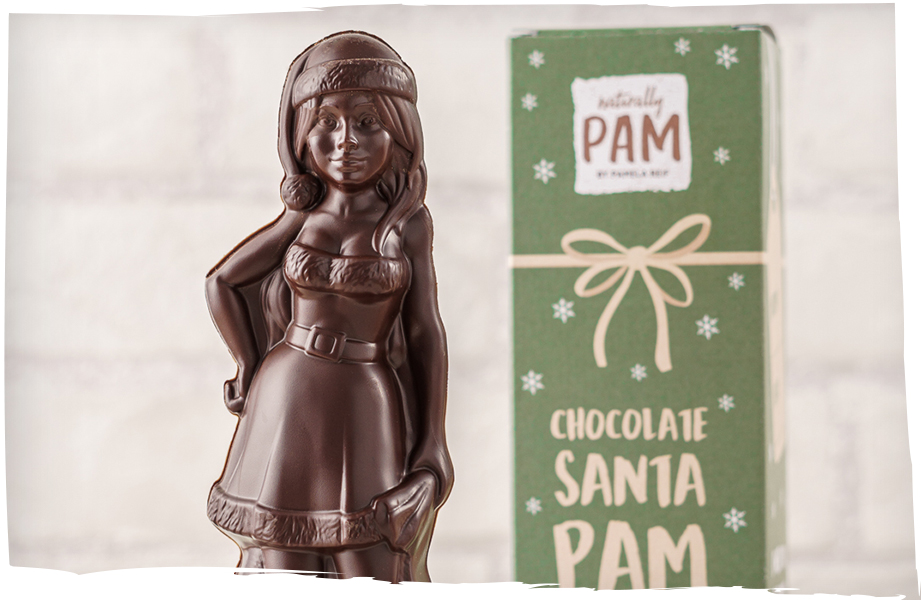 Chocolate Santa Pam 
That's right, I'm now also available as a sweet chocolate figure with 70% cocoa content from Fairtrade-certified ingredients and no cane sugar at all. If you looked at my Instagram Stories in January and wondered what I was doing in a 3D scanner with a Christmas costume - that was for this one-off project. My body was captured by countless cameras from every angle imaginable and then converted into a sketch for the mould. Always wanted to bite my head off for my workouts? Now's your chance!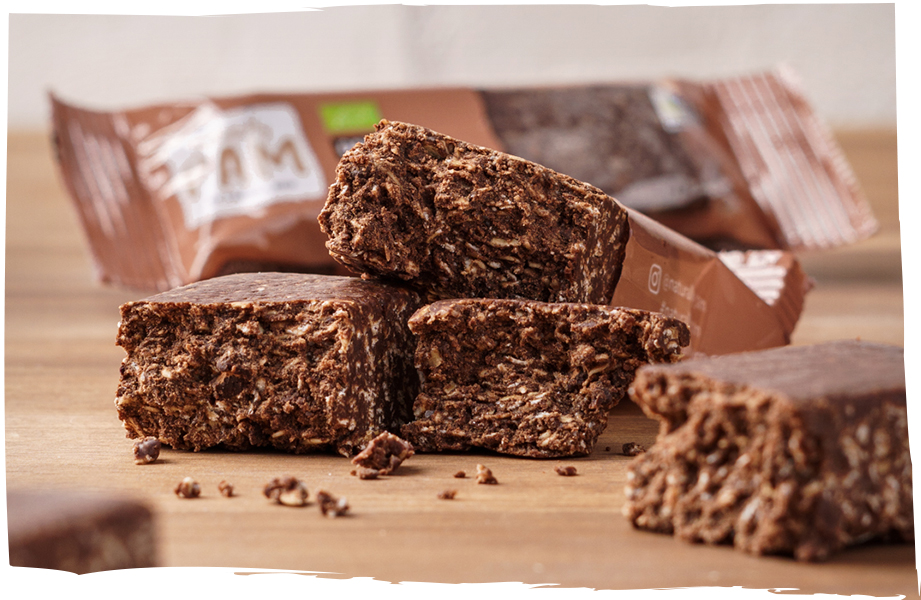 Oat Bar Soft Brownie
My absolute bestseller Oat Bar Chunky Chocolate hasn't been available for long, but it was love at first bite. I love it, you love it - that's why the Oat Bar Soft Brownie is a brand new variety... My new gluten-free Oat Bar Soft Brownie is enhanced with cocoa and dark chocolate chips, making the organic oat bar perfect for those little sweet tooth cravings this holiday season (and anytime). Think of it as snacking on chocolate cake batter, only in the cleaner and more plain variety. Delicious!
For me, a guilty conscience has no place in the Christmas season. I'd much rather just enjoy the time with my family and feast to my heart's content. If you still want to take care of your body, it's easy to do so now, thanks to my natural ingredients in high quality organic. That's why these two projects were so close to my heart.
What will you use to satisfy your hunger for chocolate?