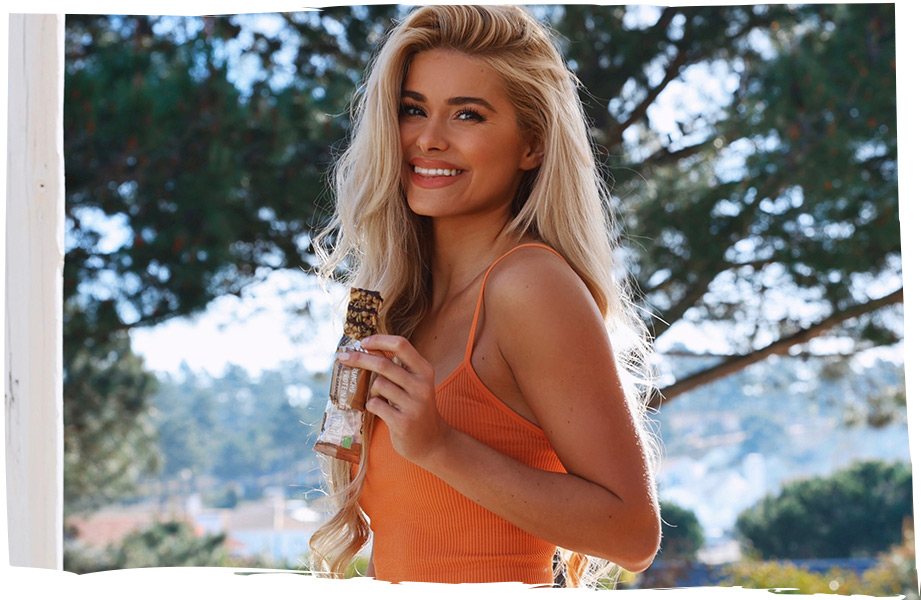 Welcome to my food world
I'm Pamela Reif, I live in Karlsruhe and have been sharing my life with people from all over the world for more than 10 years now. You might know me as the "never sweating phenomenon" from my YouTube workout videos or have seen me on a billboard in your city? Every day I try to think of new things that make the fit lifestyle for my community more varied, fun and delicious. In addition to daily Insta Stories about my busy daily life, I post free workout videos, write home workout schedules, share hundreds of recipes in my app and cookbooks, develop snacks with Naturally Pam, and the list goes on and on...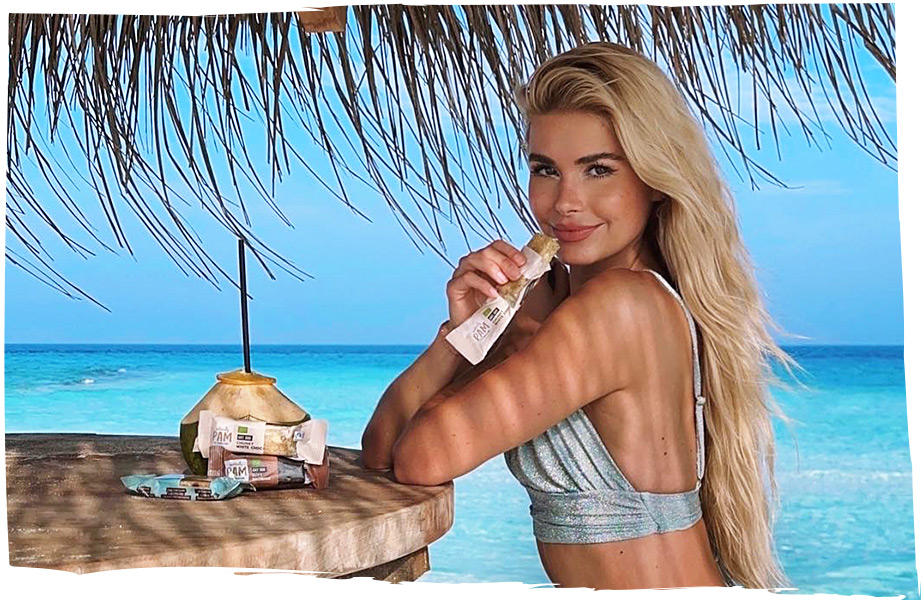 My conscious lifestyle
My interests are very varied - from food to fitness, from cosmetics to travel, from recording podcasts to writing books, it never gets boring with me. But there's one thing you can count on: I always try to make a conscious choice for my body to give it what it deserves and needs. Naturally Pam reflects this effort.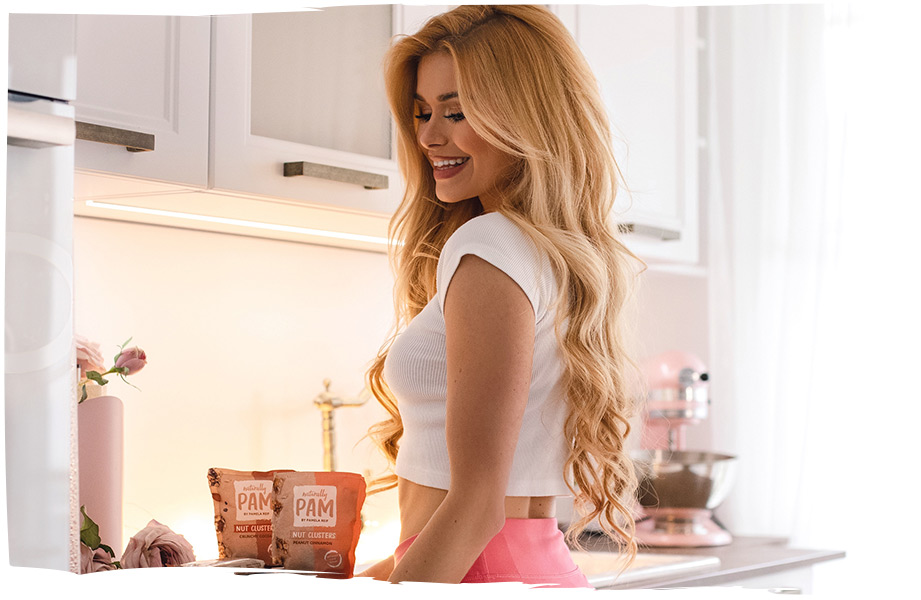 And it continues...
Sure, I could just relax in Ibiza now, but that's completely out of the snacking question. I'm a highly motivated person and my thrist for action will probably never rest. Seeing your excited stories with my bars or doing amazing live baking sessions together truly warms my heart. And therefore, I'm already busy planning more exciting projects for the future. Because you deserve this.