THE DREAM OF MY OWN FOODBRAND COMES TRUE.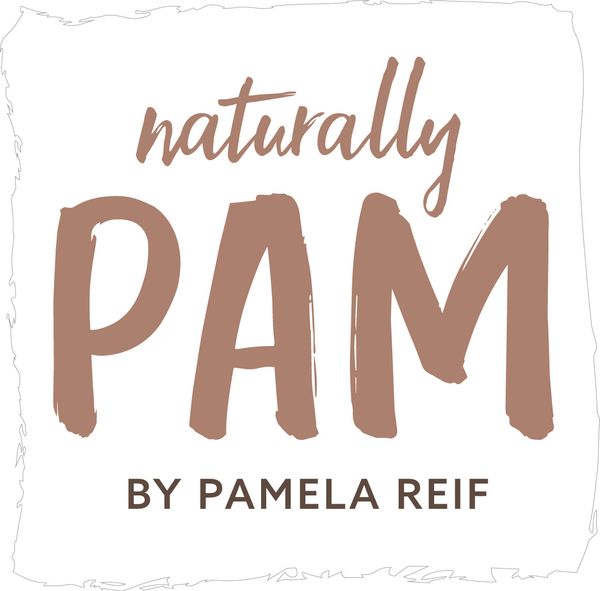 I LIKE TO SHARE. ABOVE ALL MY LOVE FOR FOOD.
For me, food is a universe of endless possibilities for delicious creations. All it takes is a few natural ingredients that are cleverly combined. My recipes have always been known for very simple and natural ingredient lists - somehow different to those of well-known cooks. Therefore my recipes are ideal for everyday use, even if you happen to be in a hurry. A healthy nutrition should not be a weekend dish, it should be an everyday lifestyle.
I figured that what works in cooking must also work in the production of food. Most of all, I asked myself why some products (that I would like to have in my life) simply aren't available in a "clean" way. So I decided: I'll try it myself. Together with a small team, we worked on it for over a year and, above all, tried and tasted a lot of different recipes. And now I can share my own delicious products with you.
THE START
Ready, set, go: in my own kitchen. I measured every single gram of my ingredients, counted every minute in the oven, took pictures of each cooking step & sent all of it to different factories. "Can you produce it exactly like that?" - the response was usually "no". Sometimes they declined due to technical difficulties, sometimes because they didn't have my desired ingredients and sometimes just because they didn't want to try anything "new". Cane sugar and plastic foil were my biggest enemies. Whoever wants to NOT use those 2 things, can safely say goodbye to 90% of the industry. But if you keep on searching, you might find a solution.
IMPROVING THE FOOD INDUSTRY?
CHALLENGE ACCEPTED.
NATURAL INGREDIENTS FOR TASTY MOMENTS
As you know me, not only the taste of my food is important to me. I attach great importance to ingredients, quality and the fact that we should be conscious of what we actually eat throughout the day.


Every food product has its own effect on the body. I took the time to find out which natural ingredients taste the best and are good for my body. We then made a conscious decision to choose only these ones for Naturally PAM.
That is why we only use natural ingredients of organic quality for all products. We make sure that all ingredients are pronounceable and that the list of ingredients is as short as possible. It takes lots of tries and experiments before a product is ready - that is, until the nutritional values are right and also the taste. The best part about food production for me is definitely the tastings. :)

But the origin is also important. All ingredients are from organic farming from trusted partners and sourced in the best possible quality.
Our body can't produce the unsaturated fatty acids that are essential. Therefore we have to absorb them through food. Foods that contain unsaturated fatty acids are for example nuts, sesame seeds and dark chocolate.
Many plant foods such as nuts, beans, peas, rice and quinoa have a high protein content. Proteins are important building blocks for our muscles, immune system and hormones. Depending on your level of activity, it is recommended to consume ca. 0.8 - 2g protein per kg bodyweight per day. By using a mixture of plant-based ingredients, we increased the protein content of some products, without making them taste like typical "protein products".
In nature, there are plenty of delicious ingredients that are very sweet already, without any or with little processing. This way, you don't lose all the great nutrients. That's why we use the sweetness of dates, coconut blossom sugar or rice syrup for our products.
Our products are certified for their organic quality. This means no genetic engineering, no mineral fertilizers and no pollution by chemical pesticides. And during further processing, no artificial colorings or flavor enhancers are used.
OUR FOOD INFLUENCES OUR WELL-BEING.
AND THAT OF NATURE.
IF IT HAS TO BE PACKED, PACK SUSTAINABLY.
Food needs protection so that it arrives fresh and tasty. We have been looking for plastic alternatives that have just as good food-preserving properties but are much friendlier to our environment. I am very happy that we have found plastic-free, compostable or recyclable packaging options.
Your order will be shipped in grass packaging from GREENCOR. The cartons are produced with recycled paper mixed with 30% grass. Grass grows back much more rapidly than trees and creates an even more sustainable packaging. Less water, energy and chemical processes are needed and therefore a lot of CO2 can be saved. Please dispose the carton in the paper recycling bin as it is very important to separate all materials that can be recycled with resources becoming ever more scarce.

We will continue to look for the best possible solutions in the future. So that our products are as good for the planet as they are for you.
Better for the environment and your body.
This packaging decomposes and leaves no residue behind.
Currently it is the most sustainable alternative to plastic packaging. It protects the product and decomposes without residue.
This material can be 100% recycled and needs to be put in the recycling bin.