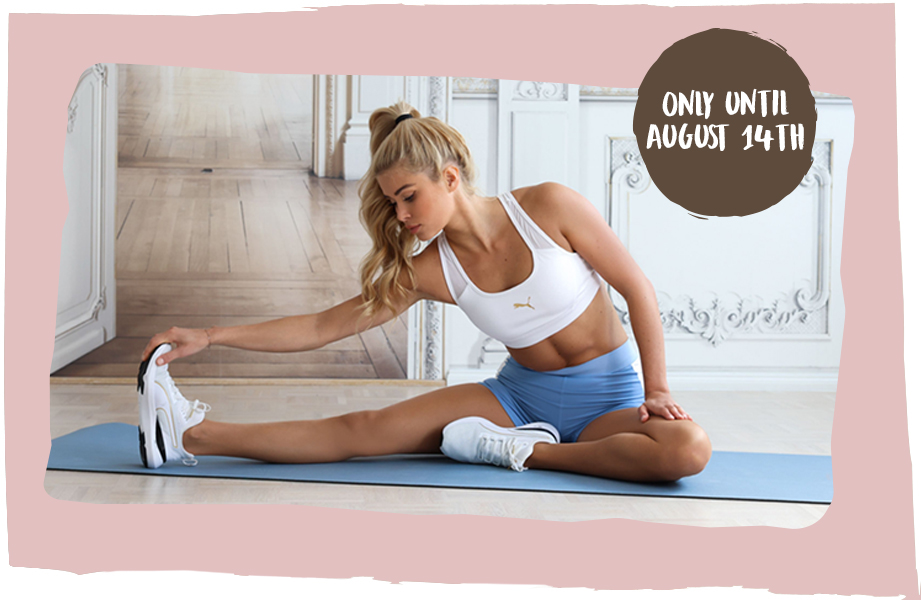 Win one of my limited fitness mats!
Great news!
You now have a chance to get one of my limited fitness mats!
Among all participating orders I am giving away 100 Naturally Pam fitness mats from 7th to 14th August.
Participate in the giveaway
The fitness mat has a super strong grip and keeps me on my feet even during my dance workouts. Even the colors make me happy and motivate me when I'm working out. Whether in light blue or dusty pink, sometimes I can barely decide. That's why I'm giving away 50 of each color – so it will be a surprise for you too!
As you know, sustainability is also very important for me. You can work out on my mats with an absolutely clear conscience: they are not only sustainable, but they also give something back to the environment.
What are you waiting for? Just click the button, make an order, and with a bit of luck, get yourself one of my fitness mats!. So, on your mats, get set, go!
The giveaway ends on the 14th of August 2022. By participating, you automatically accept the data protection regulations and the conditions of participation.